A dental bridge closes in the gap between the teeth with a false tooth that is attached to a crown, which is placed over the next tooth. The fake tooth attaches to the crown with a pontic. Our dentists provide traditional bridges at DentalWorks - Southpoint Durham in Durham, NC.
Reviews
"I just had a cleaning and exam from this practice and am very happy with the results.  The X-Ray tech (I can't remember her name but she was phenomenal) worked diligently to navigate the anatomy of my mouth that makes X-Rays difficult in the fastest and least painful manner possible.  Dominique (the hygienist) was especially courteous and explanatory regarding the procedures I was going to undergo as well as offering me add-on services without leaving me feeling like I was obligated to just sign off on them and pay extra.  She was also pretty funny and animated, which helps when you're having your teeth thoroughly cleaned.  I didn't spend much time with the dentist himself but he was also extremely courteous and thorough in asking if I had any questions and answering them; he trusts his staff and they're clearly capable... I feel that's highly important.It had been 2+ years since my last exam but my mouth isn't the slightest bit sore afterword from the work to undo the neglect of my teeth and gums, despite having some wicked plaque.  There was definitely some discomfort during the cleaning because of my neglect; I knew that was coming and Dominique handled it masterfully, moving as was needed to keep me as comfortable as possible.I generally dislike chains as a whole, but this experience tells me that at least one place got it right- everything was efficient, effectictive, and expertly executed.  I've already booked my next appointment and look forward to seeing them again."
- E.C. /
Yelp /
Mar 27, 2018
"A perfect balance of friendly and professional. I originally came to Dr Legler for a second opinion on something that wasn't sounding quite right from another dentist. He is honest, trustworthy and a master of his trade. Come to see Dr Legler...the wonderful and helpful staff will make sure you keep coming back."
- M.P. /
Facebook /
Jan 25, 2018
"I am enjoying my experience here so far. The atmosphere is friendly, professional and they stay on schedule. I have never had to wait more than 10 mins. The dental hygentists are gentle and friendly and the explain everything so you know what to expect. The dentist is Always personable and gentle and gives the best recommendations. The entire staff is awesome!! I'm happy with their service!!"
- M.C. /
Facebook /
Nov 02, 2017
"Very quick and professional. Did I mention quick?! I was able to handle things during my lunch break! Kudos!!"
- J.G. /
Google /
Sep 11, 2017
"Employees are always very professional and nice.They really put you at ease."
- D.T. /
Google /
Aug 28, 2017
Previous
Next
To prepare the teeth for the bridge, our dentists will file down the abutment tooth to make adequate room for the dental crown. Once the teeth are ready for the crown, digital X-rays will be made so that a full visual can be attained and these, along with the hard impressions will be sent to the lab where the permanent bridge is manufactured. Our dentists will fit the individual's teeth with temporary fixtures for protection until the final bridge is ready. When the bridge is ready, our dentists will attach the bridge and realign the fit for a natural look and comfort.
Professional bridges for the teeth can last for years as long as routine dental exams at DentalWorks - Southpoint Durham in Durham, NC continue each year. It is also crucial that in addition to professional cleanings, patients focus incorporate a thorough at-home oral health regime. This includes, brushing twice a day and flossing, which will allow the dental work to last as long as possible.
Dental insurance generally takes care of a decent portion of the overall fee for professional bridges. The patient's coverage will depend on the insurance plan, but our insurance coordinators at DentalWorks - Southpoint Durham will confirm with your provider to understand as to what the patient may owe. Our office takes a variety of insurance plans. Patients without insurance may benefit from one of our billing programs.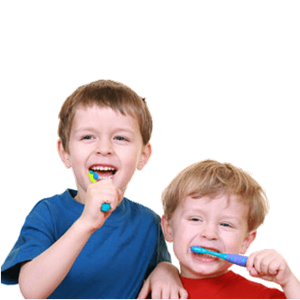 Unsightly spaces between teeth, as well as missing teeth can discourage you from having your best smile. Talk to our dentists at DentalWorks - Southpoint Durham about dental bridges so that those gaps can be filled in with pearly white teeth. Bridges not only improve a beautiful smile, they can strengthen your oral hygiene for a strong and healthy mouth.
Related Procedures